Rent a bike
Do you temporarily need a bicycle or are you on holiday in the Nijmegen region and would you like to rent a bicycle? At the Sanders Rental of Sanders Tweewielers you can rent a bicycle in the Arnhem-Nijmegen region and part of Limburg and North Brabant. We bring the rental bike to your location from our location in Groesbeek, we can also pick up the bike again. When you enter the address details on our rental site, the costs for collecting and/or delivering the rental two-wheelers are automatically calculated.
Bike rental: Giant lightweight with 3 gears.
For our bicycle rental we have chosen lightweight aluminum bicycles from Giant because of the high quality, reliability and choice of models. Giant bicycles guarantee carefree and sporty trips through nature or the city. That is why they are ideally suited for bicycle rental. At Sanders Tweewielers you can rent Giant bicycles for a day trip or if you are on holiday in the area for several days.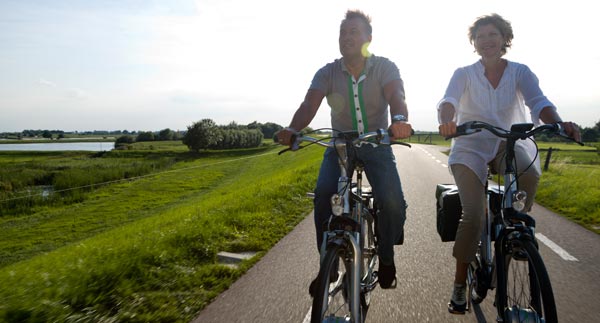 Giant bikes
Giant bicycles are lightweight thanks to the aluminum frame. The solid and at the same time sporty bicycles have been part of the Sanders range for years. With a Giant rental bike from Sanders Tweewielers you can count on a reliable two-wheeler that you can use to get out and about in comfort.
Cycling in a hilly landscape
Our rental bikes are ideally suited for cycling in a hilly landscape, equipped with 3 gears. The bikes are strong and the drivetrain, chain guard and gears can handle the extra load of climbing effortlessly. The stable handling and the light weight of the frame also make cycling through the hills pleasant.